JCE Energy
Solar & Wind Power Ex Solutions
JCE Energy, a part of the JCE Group of companies specialises in the design, manufacture, installation and maintenance of Zone 1 & Zone 2 control systems for use with renewable energy sources. Products include battery units for storage, solar panels for energy collection and also now include the ability to incorporate small wind turbines in a full and complete renewable energy storage solution. Designed specifically for hazardous and adverse conditions, the units are perfect for unmanned platforms, remote monitoring stations and other areas in which electrical power from conventional sources is not readily available.
Solar Photovoltaic Panels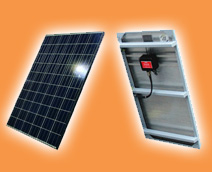 The SPA series of photovoltaic Zone 1 & Zone 2 Solar Panels are ATEX Ex mb e certified products. The cells of the panel are encapsulated between a tempered glass cover and EVA pottant with an aluminium polyester protected back sheet to provide maximum protection in the most extreme environmental conditions.
Typical applications for this new energy and cost saving concept are to monitor remote pipelines and unmanned offshore oil & gas installations where the location and the proximity of a hazardous area, deem conventional power sources and manpower to be less economical.
Complimented by other JCE Group products like hazardous area batteries and Exd control enclosures, the SPA series can be supplied as part of a complete control and monitoring system. Combined with a compatible inverter housed in our EJB range of Exd enclosures, it is suitable for AC applications.
To open the JCE Solar Panels brochure, please click here.

Solar Power Pod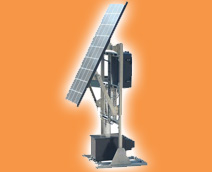 The Zone 1 & Zone 2 Solar Power Pod is a compact solar power supply unit and is available in different power ratings from 24-960W with output voltages ranging from 12V-240V AC or DC.
A solar pod consists of a solar panel, to convert solar energy into electricity, a battery pack, to store energy for use during periods of darkness or shade, and a solar control unit, which provides battery management, monitoring and protection. The control unit can also include power conversion to provide regulated AC or DC output if required.
To open the JCE Solar Power Pod brochure, please click here.

Hybrid Power Systems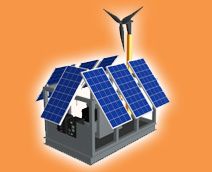 JCE has been designing and manufacturing Solar/Wind Hybrid Power Packages to the offshore and marine industries for a number of years, which has given them considerable experience in this field. Each system utilises an Ex approved wind turbine and a solar power system, to supply a certified battery package via its standard controller/distribution system. The inclusion of battery storage means the package will deliver reliable power during periods of no wind and darkness.
All of our systems are manufactured in Aberdeen, UK, are marine duty and/or EX rated for hazardous areas, and typical applications for them include: - Navigation Aids - Alarm Systems - Gas Detection - Bird Scaring - Camera Surveillance - ESD Controls - Ship to Shore Communications - Netcam Systems - Piping / Pipeline Management - Cathodic Protection Monitoring
Battery Systems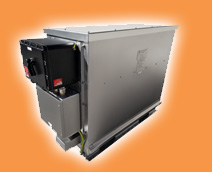 The BC Series battery systems range from 1.2Ah up to 3000Ah and are intended for use in areas made potentially hazardous by the presence of flammable liquids, gases or vapours (Zone 1 and Zone 2).
Our battery cubicles provide a supply for equipment where conventional supply sources fail or are not available.
Used in conjunction with JCE Group Solar Panel and Solar Controller Enclosure the BC cubicle is part of a complete power source solution using renewable energy concept.
All mild steel version enclosures are chromate primed and polyester powder coated.
To open the Battery Systems brochure, please click here.

Wind Turbines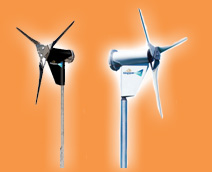 The JCE Energy small wind turbines come with a variety of mast sizes and are compatible with single, dual and three phase connections as well as off-grid/battery charge applications.
Our wind turbines are suitable for all maritime applications and the product range includes the first and only ATEX approved turbine in the world.
To open the Wind Turbine brochure, please click here.