We specialize in Ex Equipment and Services for the Oil & Gas Industries
"Welcome to Source IEx, your source for International Electrical Components Ex Products meeting ATEX, ANZEx, IECEx, GOST-R, GOST-K, Cepel, and other International Standards and Codes. We have a wide range of products from manufacturers from around the world designed to the latest International Standards for industrial and commercial electrical and instrumentation applications. Products include enclosures, cable trays, cables, lighting, cable glands, signaling products, motor controls, and much more. We hope we can be of assistance to you on your next international project requirement. We now also offer consultancy and specialized training services for clients involved in Ex projects and equipment.
"To subscribe to our monthly newsletter, please click here"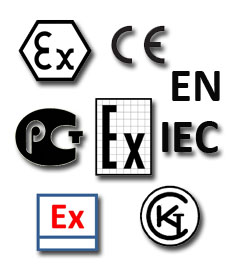 Welcome to Source IEx, your Source for internationally approved electrical products and training/inspection services
We hope you enjoy our new website with lots of new information on international standards, products and solutions from all over the world. We are based just outside Houston, the Oil Capital of the world ready to serve you with excellent service, great technical support and tremendous cost effective solutions for your next Ex and ordinary location electrical requirements. We invite you to spend some time with us online and review some of the innovative products from our key business partners.
Within our site you will find the latest catalogs from our business partners as well as an extensive amount of information on International Standards and requirements around international installations including information on the ATEX Directive, CE Marking, Ex Protection Concepts, Ex Wiring Methods, Installation & Maintenance Requirements and much more.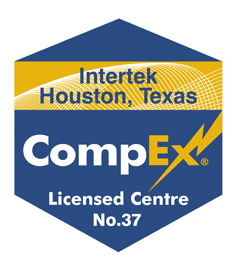 We are pleased to announce our affiliation with Intertek in opening up the newest CompEx training center in Houston offering the Ex 01-04 modules for electrical installation and inspection, the Ex F two day foundation course and the Ex 12 design/engineering program for Ex design all to the relevant EN and IEC 60079 set of standards. Contact us for more information or click on the CompEx logo to take you to our dedicated training page...
29th December

Welcome to the home of Source IEx, the new home and name of Source IEC. For more information on the change and the reasoning behind the change, please click here.

3rd August

We are pleased to announce we are an official authorized reseller of the Aegex range of products including the Windows 10 Division 1/Zone 1 tablet. Contact us for a demonstration of this revolutionary new product and please click on our Aegex webpage by clicking here...

6th June

Please welcome Wayne Mayo to the Source IEx team. Wayne brings a wealth of experience in the Ex field including as CompEx Instructor/Assessor as well as being an inspector/assessor of Ex equipment and installations. You can find out more about Wayne by clicking here...

10th
April

Join us at the Offshore Technology Conference on May 2nd to May 5th in booth 2227 where we will be showing some of the latest products from our business partners from around the world.

10th
April

New CompEx certifications! We're pleased to announce that Bob Johnson has obtained his CompEx Ex 12 certificate as well as passing his technical interview to become a Ex 01-04 and Ex F instructor. Also Rikki Soliz has obtained her CompEx Ex 02 & 04 inspection certification. Congratulations!