Elpress
Tool & Crimp Solutions Provider
Elpress is the choice for customers who demand the finest, certified and calibrated crimping tools in the industry. In addition to meeting all relevant IEC & EN standards, Elpress now has UL listing on many of the standard lugs for North American applications. Elpress is the preferred supplier for most of the wind turbine manufacturers who rely upon safe and reliable connections for power generation applications. Source IEx is proud to have been associated with Elpress for over 8 years now.
To download the Elpress Statistical Process Control Presentation, please click here
PS710 Series of Hydraulic Crimp Tools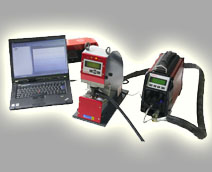 The Elpress PS710 is a hydraulic battery/mains powered pump for crimping with advanced control and supervision of the crimp procedure. It is equipped with a flexible system for almost all crimp applications where high performance and reliability is required. The pump is suitable as well in the cable harness manufacturing as well as for the electrician work in the installations field. The PSD710D offers the ability to trace each crimp and offers communication in real time to a PC for immediate quality check. It also offers a high flow hydraulic pump for the fastest crimping movement. Contact us today for more information on the revolutionary Elpress PS series today.
To open the Elpress PS710 series of tools brochure, please click here.

AlCu bi-metallic Pin and Ring Terminals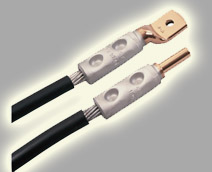 Elpress offers a full range of bi-metallic terminals for terminating aluminum and copper in the same installation. The AK ranges in sizes from 16mm up to 1200mm for the most demanding applications. As with the standard KR series of terminals, the AK series can be used with the full range of Elpress crimp tools.
Source IEx carries an extensive range of Elpress tools and terminals for your immediate requirements.
To open the Elpress Bi-Metallic and Standard Ring terminal catalogs, please click here.

Elpress Mini-Force Hand Tools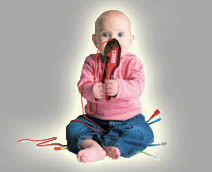 Elpress has an extensive range of hand held tools for industrial applications using the latest ergonomic designs to make crimping and terminating of lugs and connectors easier and faster. Designed to minimize fatigue and increase productivity, Elpress is the first name in high quality, smartly designed tools for the professional.
To open the Elpress Hand Tools catalog, please click here.

Hydraulic Cable Cutting Tools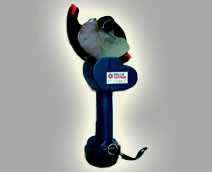 Elpress has an extensive range of cable cutting tools using battery powered designs such as the PKL54 series shown. The PKL has a scissor action when cutting which provides a clean and high quality cut for cable up to 54mm. Integrated fuse for overvoltage protection and delivered with a case and double batteries for long life.
To open the PKL battery powered cutting tool, please click here.

To open the full range of Elpress cutting tools, please click here.

Hydraulic Pumps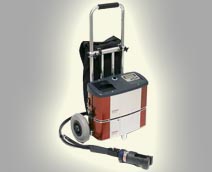 Elpress offers a full range of Hydraulic Pump tools for easy and quite termination of lugs to cables. Available in various configurations and all calibrated and certified to the latest EN standards to maintain the quality of the crimp in question.
To open the Hydraulic Pump Brochure, please click here.

PV1300 Series Crimp Tools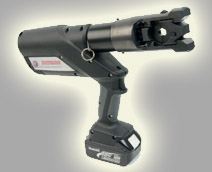 The Elpress PV1300 has been redesigned with a more ergonomic handle system but still retains the reliability of the previous PV series crimp tools you have come to expect. The PV1300 has a 13 ton crimp force and uses the same dies as with the hydralic V1300 system. Crimps copper conductors up to 400mm, C-sleeves up to 120/120mm, with a crimp time of 12-18 seconds depending on size. Supplied complete with double shell battery case, battery, charger and instructions. The PV1300 is the state of the art in battery powered crimp tools.
To open the Elpress Tools Catalog, please click here.

KR Series Terminals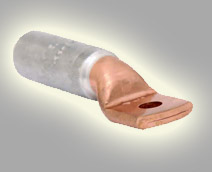 The KRF/KR/KRD series of terminals is the standard that all others follow when it comes to safe and reliable connections. Elpress Cu connectors are produced from electrolytic 99.9% copper. Terminals and through connectors exist in a large variety of types for stranded as well as for flexible conductors. C-sleeves for earth conductor branch off also come in a large number of sizes. If a standard type is not suitable, we produce tailor made designs specific for your application.
To open the Cu-terminals and connectors catalog pages, please click here.

PDF Catalog Link
To open the complete 2013 Elpress Catalog, please click on the image here.