Raychem RPG
Die Cast Aluminum and Polyester Ex Enclosures, Cable Lugs and Cable Ties
Raychem RPG manufacturers a full range of Ex die cast and polyester enclosures including custom assemblies suitable for Zone 1 & 2 hazardous locations to relevant ATEX, IECEx, Russian, Brazilian and other International Standards. They also have a complete line of cable lugs and cable ties tested and certified to the latest UL and International Standards.
Raychem RPG is a 50:50 Joint Venture between TE Connectivity (formerly Tyco Electronics) of USA and RPG Enterprises of India. TE Connectivity is a US $13 billion global provider for Solutions in Network, Transportation, Consumers and Industrial for over 50 years. RPG Enterprise is a diversified business house with interests in Power Generation & Distribution, Tires, Medicines, IT, Automotive, Retail, Entertainment and speciality sectors with revenue exceeding USD 4.5 Billion.
We are excited to be associated with Raychem RPG and hope you take a moment to review the complete offering from Raychem RPG.
UL Listed Cable Lugs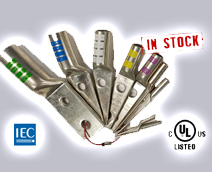 Raychem RPG has now introduced a full range of UL us&c listed cable lugs for the North American market. We are pleased to announce we now stock this range here in Spring for immediate delivery for our customers. Raychem has been a leading name in the International lug business and we are excited to team up with them to provide a cost effective, cost saving lug solution for those clients in insist on the highest quality product at a more competitive price.
To open the Raychem UL Lug brochure, please click here

To open the Raychem RPG Cross Reference guide to cable lugs, please click here

AluEin Aluminum Die Cast Ex Enclosures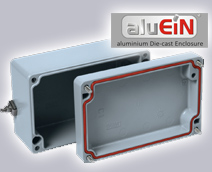 Raychem RPG offers a full range of ATEX/IECEx and UL ordinary location die cast enclosures that can be customized in various ways. With a full NEMA 4, 4X and 6P as well as IP66 ratings, the AluEin enclosures are suitable for many industries where a low cost, rugged and watertight/dusttight enclosure is required. Additional options include captive SS screws, silicon gaskets, hinges, backplates, special colors and machining and comes complete with a service temperature of -50 degree C to +135 degree C. Quick deliveries and extremely competitive pricing, Raychem RPG has become the standard for cost effective die cast aluminum enclosures.
To open the Raychem RPG AluEin brochure, please click here

JnExT Polyester Ex Enclosures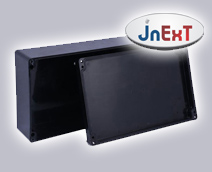 Raychem RPG offers a full range of enclosures in fiberglass reinforced polyester that are certified IP66 to EN 60529 and certified to IECEx, ATEX and other international standards. The Raychem RPG FRP enclosures is a cost effective solution for a high quality, safe and reliable product..
To open the Raychem GRP Ex enclosure flyer, please click here

R-Loc Range of Cable Ties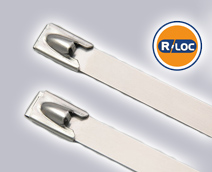 Raychem RPG has a full range of cable ties in various grades of stainless steel and polyester for the most demanding strapping applications. The R-Loc series carries UL, ABS & DNV Type approvals for onshore and offshore applications. The R-Loc cable ties have rounded edges and are safe for handling. To ensure the security of your clamping requirements, the R-Loc ties are subjected to rigorous physical and chemical testing as well as being randomly subjected to loop tensile strength. R-Loc ties are offered in both AISI 304 (EN DIN 1.4301) and AISI 316 (EN DIN 1.4401) Stainless Steel. Raychem provides customized solutions including designing, testing, validation and simulation through their in house testing facilities.
To open the Raychem RPG Cable Tie Catalog, please click here

R-Loc Cable Lugs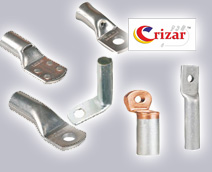 Raychem RPG offers a full range of cable lugs and connectors for cable terminations. All of the copper lugs are electro-tinned to inhibit corrosion and oxidation. The entry to the terminal is shock proof and has a flared end with selected lugs for easier conductor entry in flexible cables. In addition, all Raychem RPG lugs are annealed to guarantee optimum ductility. All of the Raychem lugs and connectors are manufactured from Cathodes sourced from LME approved warehouses. The aluminum lugs are manufactured from ISO certified tube manufacturers. Copper specifications 99% IACS, BS EN 1976:1998 and Electrotinned to BS1827:1984. Raychem has full compliance with both IEC and UL standards and carries UL listing as a direct replacement in form, fit and function in comparison to lugs from other manufacturers at a fraction of the cost. Contact us today for pricing and stock on the full line of Raychem RPG connector solutions..
To open the Raychem RPG connector catalog, please click here