Saftronics
Custom IEC Motor Control Centers and Panels
Saftronics based out of Leeds in the UK manufacturers a full range of IEC 61439 compliant Motor Control Centers and Switchboards for the most demanding low voltage applications. Saftronics is a Siemens Technology Partner with the S8 range of IEC Motor Control Centers. Source IEx is proud to have been associated with Saftronics for over 10 years.
Saftronics Siemens Sivacon S8 Plus Compact Sizes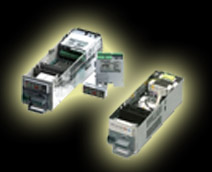 Saftronics as a Technology Partner with Siemens on the Sivacon S8 series is now licensed to product the compact range of IEC LV Motor Control Centers using the 1/4 wide Sivacon compartments. Now able to increase the stacking density of up to 48 (up from 18 in a 100mm high chassis) individual motor controls in one vertical section, the Saftronics Siemen Sivacon S8 Plus series provides even more ability for applications in which minimalizing the footprint and size of the MCC is critical. The new quarter and half size compartments can also be retrofitted to existing Sivacon S8 motor control centers for ease of installation and flexibility. Available in both a fixed and withdrawable design, the Saftronics Sivacon S8 Plus series of Motor Control Centers is at the cutting edge of technology and safety.
To open the Saftronics Sivacon S8 Plus Brochure, please click here.

Saftronics Safpan Custom Distribution Panelboards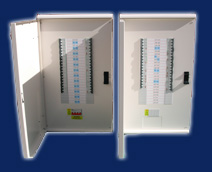 The Saftronics Safpan range is the latest edition to the Saftonics lineup of customized low voltage distribution products. Fully compliant to the relevant EN & IEC standards, the Safpan distribution panels offer components from Group Schneider and can be customized in stainless steel, various IP codes, switched neutral breakers and much more.
To open the Saftronics Safpan Brochure, please click here.

Saftronics Sivacon S8 Series Motor Control Centers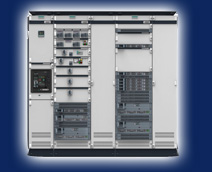 The S8 Saftronics MCC is the latest generation of IEC Motor Control Centers incorporating many key features clients have been requiring with a smaller footprint, increased stacking density and fault ratings with compliance and certification to the latest EN & IEC 61439 set of standards.
To open the Saftronics Sivacon Brochure, please click here.

Saftronics IEC Custom Control Panels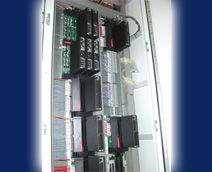 Saftronics has been a key supplier to the UK market and clients around the world in custom control panels utilizing components from Siemens, Rockwell Automation, Group Schneider and others in building the finest custom panels fully type tested and CE marked and compliant to the LV Directive. Let us know what we can build for you.
To open the Saftronics Control Panels Capabilities Brochure, please click here

Saftronics S8 Features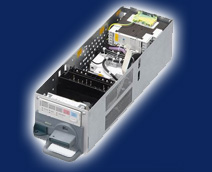 The Siemens S8 MCC incorporates many exciting features such as the ability to now fit up to 48 starters in a single vertical line up, dramatically reducing the size of the Motor Control Center. Saftronics is proud to be a key Siemens Technology Partner and has an enviable record in supporting clients in the US market requiring IEC Motor Controls fully meeting relevant VDE, IEC, EN & BS standards. Contact us today for more information on this exciting new range of products from Saftronics.
PDF Catalog Link
To open the Saftronics Capabilities Brochure please click on the image here.