Thorlux
IEC Industrial & Commercial Lighting Specialists
Thorlux is a leading UK manufacturer of lighting equipment for the UK and export market around the world. Built to the latest IEC & BS standards, Thorlux is truly leading the way in lighting technology. Located in Redditch UK, Thorlux offers a full range of commercial, industrial, hazardous and emergency lighting. They are certified to BS EN ISO 9001:2001 and products are subject to the most stringent quality control. Source IEx is proud to have represented Thorlux for over 9 years.
LED Lighting new products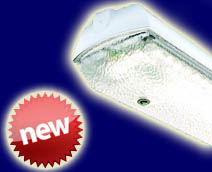 Thorlux has introduced a complete range of new LED products incorporating into some of the existing, well known Thorlux products including the Passlight, A-Line, FG-Line and others. Contact us today for more details on the new exciting LED products from Thorlux, the world leader in commercial lighting products proudly manufactured in the UK.
To open the new LED brochure, please click here

FG-Line range of fluorscent luminaires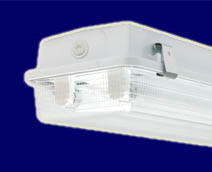 The Thorlux FG-Line of luminaires is designed for internal or external use in corrosive, wet, or dirty atmospheres. Suitable for abattoirs, dairies, industrial areas, pump and plant rooms, water treatment plants and battery rooms. FGN-Line versions available for Zone 2 areas; emergency versions available with AutoTest facility. Uses T8 linear fluorescent lamps.
To open the FG-Line brochure, please click here

Starguard Zero upward light area floodlight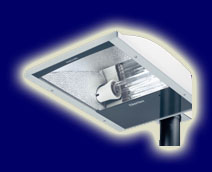 The Starguard floodlight from Thorlux is manufactured from a corrosion resitant fire retardant GRP moulded body withe a clear toughened safety glass cover. Aluminum heat sink ensures cool running of control gear for optimum life in high ambient temperatures. The Starguard is IP65, available in lamp types ranging from 42 Watt Fluorescents up to 250 Watt High Pressure Sodium.
To open the Starguard brochure, please click here

Passlight Industrial HID Wallpack
The Thorlux Passlight Industrial Wall mounted luminaire is a great solution for an industrial wall lighting application requiring downward light distribution, a high IP65 rating and housed in a robust housing. The Passlight is manufactured out of a strong pressure cast LM6M high corrosion resistance aluminum housing with a black full polyester powder finish. Clip-on nylon coated steel wire guards are available as well as an optional photocell control unit. BSI kite-marked and compliant to relevant EN & IEC standards for industrial lighting fixtures.
To open the Passlight brochure, please click here

Twin Spot Industrial Emergency Fitting

The Thorlux Twin Spot two head emergency floodlights are designed to reliable and efficient emergency lighting fitted with either 20W or 55W tungsten halogen lamps. Available in an IP20 version white heavy guage steel gear housing, or IP65 version in light grey polycarbonate housing, with adjustable heads and maintenance free batteries. Also available in one to three hour versions in either maintained or non-maintaned. CE marked for compliance to the relevant European Directives, contact us today for more information.
To open the Twin Spot brochure, please click here

LEX Series Exit Signs

The Thorlux LEX Series is manufactured from a steel body with acrylic legend panel. Uses 8 low power consumption long life LED, providing a three hour maintained emergency operation. Ceiling mounted or with optional kits for wall and cantilever mounting with a choice of legends. Fully integrated with the complete Thorlux intelligent Scanlight AT emergency lighting system or as a stand alone version. IP40 and CE compliant.
To open the LEX brochure, please click here

Thoroseal Type 'n' Industrial High Bay Luminaires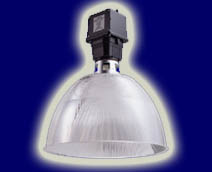 The Thorlux Thoroseal high bay luminaires are available for both general purpose and Zone 2 areas using restricted breathing technology. Die cast aluminum ballast housing with a choice of aluminum, steel glass refectors. 240V 50hz as standard with other voltages available upon request. IP65 for outdoor applications and certified by Baseefa to the ATEX Directive.
To open the Thoroseal brochure, please click here

Thorlux Type A-line Polycarbonate Cover Fluorescent Fittings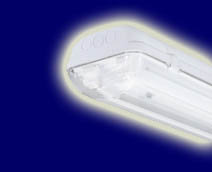 Thorlux offers an extensive range of fluorescent fittings for industrial, high IP required areas including the A-line series of fluorescent fittings. The A-line is available for both T8 & T5 lamp types, manufactured out of a robust durable extruded aluminum body, a high-impact resistant textured, flame retardant polycarbonate cover and tamper resistant cover screws. IP65 in versions up to 2 - 70 watt T8 lamp fittings, the A-line is a perfect choice for applications requiring good quality of light in a robust housing suitable for IEC applications.
To open the A-Line brochure, please click here

To download the full 2013 Thorlux Catalog, please click here