Socomec
Switching Technology Provider
Socomec based out of France manufactures a full range of both IEC and NA approved switching solutions included fused switches, transfer switches and much more. Socomec provides to many different manufacturers private labeled solutions around their switch technology. Contact us and see how we can save you time and money vs. some of the well known brands
To download the Socomec Guide to EN 61439, please click here

SIRCO M Load Break Switches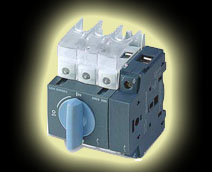 The Socomec Sirco M are manually operated modulable and modular multipolar load break switches. They make break under load conditions and provide safety isolation for any low voltage circuit, particularly for machine control circuits. The Sirco M is UL listed to North American standards as well as tested to IEC 60947-1 and the EN equivalent for both International and European applications. Available with many different options, the Socomec Sirco M is the universal answer for a low cost, rugged and reliable switch.
To open the Socomec SIRCO M Load Break Switch Brochure, please click here.

ATyS M Motorized Changeover Switches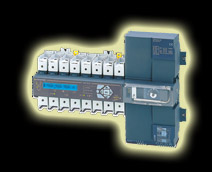 The Socomec ATyS series of change over switches are dedicated to applications below 160A, to enable the switching On Load of single or three phase sources in remote or automatic mode. Some of the features include Isolation with positive break indication, On load switching, Manual emergency operation mode, and RS485/Modbus capabilities. Certified for IEC applications, the ATyS series is your solution for motorized change over switching applications.
To open the Socomec Enclosed Switch catalog, please click here.

Fuserbloc Fused Switch Technolgy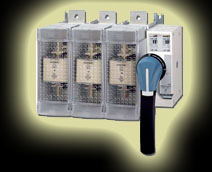 Socomec offers a complete range of fuse switches rated from 20 to 1250A manual operation. A compact unit that provides fully visualized breaking, the Fuserbloc is one of many fused switches available from Socomec that have both North American and International Approvals.
To open the Socomec Fused Switch Catalog, please click here.

Diris Series Monitoring Panels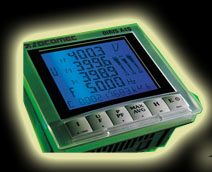 The Diris A40/A41 are multifunction meters which ensure the user has complete access to all the measurements required for energy efficiency projects and monitoring electrical distribution. The Diris can measure current, voltages, frequency, power, power factor, temperature and much more. Simple and easy to use, contact us for more information on this innovative product today.
To open the Socomec Diris Monitoring Brochure, please click here.

UL508 Disconnect Switches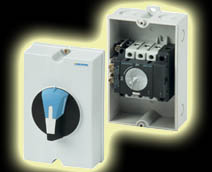 Socomec has introduced a full range of UL508 ordinary location switch products for use for North American general purpose applications. Complete with an IP66/NEMA 4X enclosure, the Socomec range of disconnect switches incorporates the innovative Socomec handle design with the robust Socomec Sirco switch range to provide a low cost effective switch for North American applications.
To open the Socomec UL508 Brochure, please click here.

Ex Zone 21 Dust Hazard Switching Products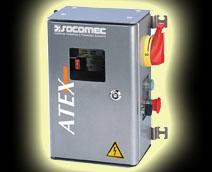 Socomec has a full range of dust ignition proof switches for use a a Zone 21 dust hazard location as might be found in typical grain elevator and mine applications. Available in the Socomec dust tight series of enclosures, fully certified third party to the ATEX Directive, you can now use the innovative range of Socomec products in hazardous dust environements..
To open the Socomec Ex Zone rated products Brochure, please click here.

PV Switches for Solar Power Applications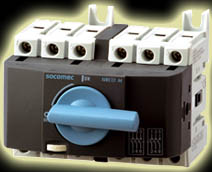 Socomec has developed a large range of PV Switches specifically for the PV market. For use in switching high DC current and fully certified to the latest North American requirements, Socomec has the most cost effective solution on the market today for Solar Power disconnect applications.
To open the Socomec PV Solar Brochure, please click here.

Custom Switch Solutions to IEC Standards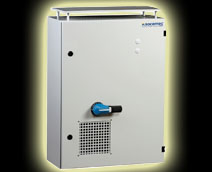 In addition to offering switches, fuse blocks, fuses and more, Socomec can also provide custom solutions. In conjunction with Source IEx, we can offer a complete range of enclosed switch products utilizing the range of Socomec components including enclosures, handles and switches. Compliant to the relevant LV Directive and certified to the relevant IEC & EN standards, Socomec and Source IEx can help you on your next International Switching application.
To open the Socomec Customs Brochure, please click here.

PDF Catalog Link
To download the complete 2011 Socomec Catalog, please click here (52.0 MB)