Custom EX Solutions
IEC, ATEX, IECEx, ANZEx & GOST-R Custom Products
Source IEx also has teamed up with various specialist throughout the world in providing custom EX and non-EX solutions for unique applications. We can help with 'one-off' specialty items from custom solution providers to provide a complete package of services catering to the International EX market. Listed below are some of the most recent projects and products for clients here in the US needing a customized solution. We look forward to helping you solve your toughest EX applications
JCE Zone 1 & 2 Solar Power Pod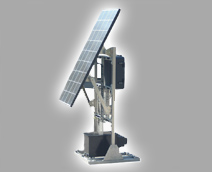 The JCE Energy SPP Zone 1 & Zone 2 Solar Power Pod is a compact solar power supply unit and is available in different power ratings from 24-960W with output voltages ranging from 12V – 240V AC or DC. A solar pod consists of a solar panel, to convert solar energy into electricity, a battery pack, to store energy for use during periods of darkness or shade, and a solar control unit, which provides battery management, monitoring and protection. The control unit can also include power conversion to provide regulated AC or DC output if required.l.
To download the JCE SPP Solar Power Pod brochure, please click here

FCG Ex equipment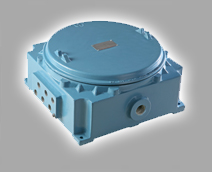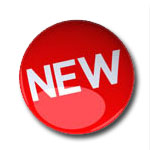 FCG has a full range of Ex equipment specifically designed for the Indian Ex markets carrying approval to the PESO Indian directives. The range includes enclosures, lighting, plugs/sockets and other Ex installation materials designed to the latest IS 60079 set of standards.
To download the FCG Ex Enclosure catalog, please click here

Solexy Ex Antenna Couplers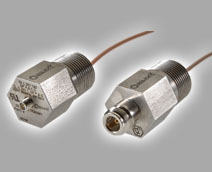 Solexy's patented Explosion-Proof Antenna Coupler permits the installation of most passive antennas in hazardous areas. Solexy Antenna Coupler is designed to be used directly with listed explosion proof housings or conduit fittings. An integrated blocking circuit prevents potentially hazardous energy from reaching the antenna in case of radio, modem, or access point failure. It also allows antenna removal in hazardous areas without opening the explosion proof enclosure.
To download the Solexy Antenna Coupler Brochure, please click here

Solexy Ex Ethernet Couplers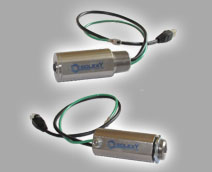 Solexy's patented Explosion-Proof / Intrinsically Safe Ethernet Coupler allows for transmissions of Ethernet into hazardous areas with a standard RJ45 connector. Thanks to the Solexy Ethernet couplers it's possible to connect any standard Ethernet device located in classified or safe area. The BXF explosion proof and intrinsically safe barrier is certified for installation in classified area and BAF intrinsically safe barrier is suitable for installation in safe area: these devices allow a classified/safe area or classified/classified area ethernet connection.
To download the Solexy Ethernet Coupler Brochure, please click here

To download the full range of Solexy products including Antennas and System components, please click here

Warom Ex Conduit Bodies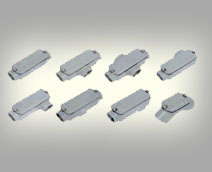 The Warom range of ATEX and IECEx Ex e conduit bodies are suitable for Zone 1 hazardous locations as a method for using conduit systems in place of cable glands and cable for Ex applications. Similar in concept to North American Form fittings, the Warom product range carries both ATEX and IECEx approvals for use in hazardous locations in conjunction with Ex e systems.
To download the Warom BHC Series of Conduit Bodies, please click here

JCE Energy Zone 1 and 2 Solar Power Panels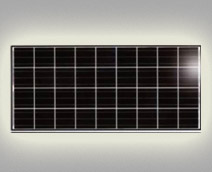 The SPA series of photo voltaic Solar Panels are Zone 1 and 2 ATEX Ex mb e certified products. The cells of the panel are encapsulated between a tempered glass cover and EVA pottant with an aluminium polyester protected back sheet to provide maximum protection in the most extreme environmental conditions. Typical applications for this new energy and cost saving concept are to monitor remote pipelines and unmanned offshore oil & gas installations where the location and the proximity of a hazardous area, deem conventional power sources and manpower to be less economical. Complimented by other JCE Group products like hazardous area batteries and Exd control enclosures, the SPA panels can be supplied as part of a complete control and monitoring system.. Combined with a compatible inverter housed in our EJB range of Exd enclosures, it is suitable for AC applications..
To open the JCE Energy Solar Panel Catalog, please click here

Bimed Ex Liquidtight Conduit Fittings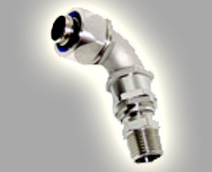 Bimed has introduced a full range of Ex e/Ex d Liquidtight fittings for use in Zone 1 & 2 hazardous areas. The range includes straight, 45 and 90 degree units in brass, nickle plated brass or stainless steel materials. Currently ATEX certified by IMQ, the Bimed units are currently getting certification IECEx. Available in various thread types, contact us for more information on this exciting new range of products available from Source IEx.
To open the Bimed Liquidtight Body Catalog, please click here

Pratley Envirobox Corrosion Resistant J-Box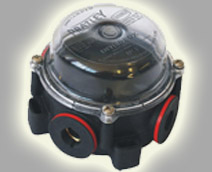 The Pratley Envirobox is manufactured from a tough, chemical and UV resistant engineering plastic. It is fitted with a raised dome lid with stainless steel screws, rendering the box both tamperproof and waterproof. The box incorporates a unique encapsulated internal earth, which ensures earth continuity between all gland entries. The Envirobox can accept both armoured and unarmoured cable and is supplied with two blanking plugs. Pratley offers many different configuations of the Envirobox and is certified to the ATEX Directive and also carries IECEx approvals. Contact us today for more information on this exciting range of enclosures.
To open the Pratley Envirobox brochure, please click here

Integrated Zone 1 Drive/Motor Combination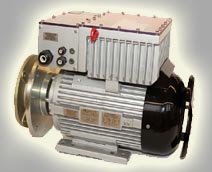 For a client who was looking for an integrated motor and drive combination unit, Source IEx worked with ATB Motorwerks GmbH out of Germany who provided a solution using one of their FG Ex Zone 1 motors along with an Ex e housing with Lenze drive with communication protocol for signaling back to the PLC. This unit saved a tremendous amount of space and money while providing a more elegant solution than what they had previously used. We pride ourselves in working with reputable suppliers such as ATB in finding solutions to problems that other suppliers cannot handle.
To open the ATB Integrated Drive/Motor brochure, please click here

ATEX/IECEx Panel Operators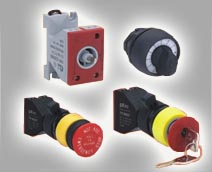 For a client looking for an alternative to traditional Ex suppliers from Europe, Source IEx in conjunction with CZ Explosion-Proof Appliances offered a cost competitive solution to help our client offer cost savings and ultimately secure the project for the end user. CZ offers a complete range of Ex operators including push-buttons, selector switches, pilot lights, anmeters and much more all certified by DNV to the latest EN standards (ATEX) as well as having IECEx certification for Zone 1 & 2 applications.
To open the CZ Explosion-Proof Controls Catalog, please click here

ATEX Ex HVAC Systems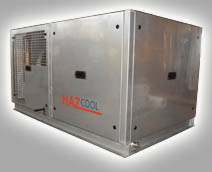 For a customer with a project involving Zone 22 Dust hazard, Source IEx in conjunction with HVAC Engineering Ltd out of the UK supplied the HZ2 Rooftop Packaged system. The HZ2 is used with modulal/containerized buildings where both the outdoor and indoor zones are classified as Hazardous areas. The unit is mounted externally on the roof of the building and the air supply and returns are connected to the indoor area via external ducting, usually through roof penetrations. The HZ2 has a range of cooling options from 3 to 20kW, optional electric heating and can be certified for ATEX Catagory 2 or 3 (Zone 1, 21 or Zone 2, 22) locations. HVAC Engineering Ltd has many other designs available so please contact us today for your next ATEX HVAC cooling & heating requirement.
To open the Hazcool HZ2 Rooftop Packaged PDF brochure, please click here

Custom 316SS Ex d control solutions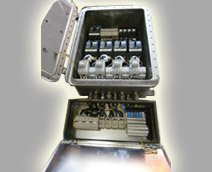 For a client who needed Zone 1 IIB Ex d custom panels for a project in Australia requiring IECEx approvals, Source IEC provided a complete solution involving a 316SS Ex d panel along with the 316SS Ex e panel and shipped the panels from the factory in 8 wks after reciept of approval drawings. Our client was very pleased with the results and the panels are currently installed on one of the large LNG projects on the west coast of Australia. Built to relevant IECEx requirements as well as the relevant AS standards for panel wiring, Source IEx was able to provide a turnkey solution under budget and within a tight schedule.
Contact us for your hard to solve Ex problems.
Custom Ex d seal fittings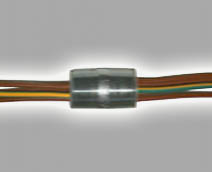 For a client who wanted to replace a standard seal fitting between two Ex d enclosures and maintain the Ex d sealing requirements, Source IEx in conjunction with CoSiMe provided a custom NP sealing nipple with special cables per the clients requirements which saved space, time and money in having a factory sealed custom solution. Available in custom sizes and with multitude of cable types and conductor sizes, the NP fitting is perfect product for unique sealing applications.
To review the custom and standard NP seal solutions, please click here.

INOX SS Ex e Lighting Fixtures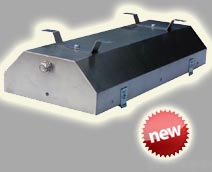 Introducing a range of Ex lighting products from Vyrtych from the Czech Republic, the Pitbul EX fixture is designed for applications in which a traditional glass reinforced polyester fixture is not suitable. Manufactured from SS materials, the Pitbul Ex is available in low voltage 110-120V and medium voltage 220-240V and is rated IP65 for outdoor locations. Available in various lamp configurations, the Pitbul Ex fixture is perfect for Zone 1 corrosive locations.
To open the Pitbul Brochure, please click here

NHP ISO Industrial AS Approved Plugs & Sockets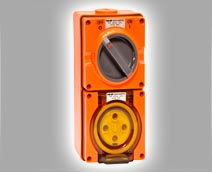 For a project with a client going to Australia, they required general purpose industrial plugs and sockets that met the relevant AS/NZS 3123 standard and configuration and we were pleased to supply the NHP ISO range of plugs and sockets for their application.
The ISO Isolating Plugs from Proconect are available in five sizes including 16A, 32A, 63A, 125A and 200A and eliminates the need for a switch with power ready and available when needed. Interlocked socket and appliance inlet make connections under load safe and reliable. IP66 rated, exceptional impact resistance, tolerance of most industrial chemicals, detergents and exposure to UV light.
To open the NHP ISO Plug & Socketl Brochure, please click here

Ex Zone 1 & 2 Transformers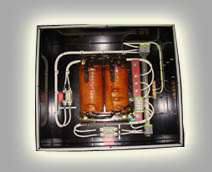 For a client looking for Zone 2 panels for a project in the North Sea, Source IEx was able to supply a cost effective solution involving Ex nA protection concepts for a range of transformers ranging from 7.5 kVA up to 30kVA. Fully IP66 rated in a coated 316SS housing, this solution was perfect for fitting the transformers in a hazardous area while at the same time, providing a more cost effective a lighter solution than an Ex d product the client was previously evaluating.
To open the Ex Transformers Brochure, please click here

Please let us know how we can help you with your custom Ex application and looking forward to hearing from you soon.