FSC Global
IEC Cable Solutions Provider
FSC Global based out of the UK is a master stocking distributor & manufacturer of various IEC cable types for the marine, industrial and telecom industries. With an extensive range of products to choose from, FSC Global and Source IEx can provide a complete cable solution meeting all relevant BS, IEC, EN, Norsok, GOST-R, GOST-K, VDE and many more standards from around the world. Let us help you get the cables you need in the time in which you need them and at a price that is competitive with not so responsive big cable manufacturers. Listed below are some of the most common products available, but please contact us for cables not listed below.
Antennax Flexible Ultra Low Loss Communications Coax Cable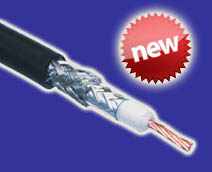 The Antennax range of high performance, ultra low loss coaxial cables is designed primarily for the interconnection of base stations, aerials and transceivers. Developed for microwave, satellite and telecommunication, Antennax coax cables are manufactued to guarantee optimum levels of performance across the broadband spectrum to 5.83GHz.
The flexible braided design allows Antennax cables to be used throughout the installation, removing the need for Jumper cables traditionally used to terminate corrugated coax cables.
Antennax cables are available jacketed with either a Polyethylene (PE) or Low Smoke Halogen Free (LSHF) outer sheath. The rugged, UV stable, weather resistant PE guarantees a long service life even when exposed to the elements. The LSHF cable is perfect for in-building runs and is suitable for installation in sensitive enviroments and public buildings.
Steel Wire Armoured Cables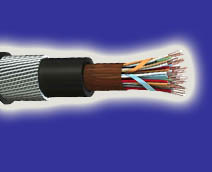 Source IEx offers a full range of Steel Wire Armoured cables from FSC Global that meet BS6724, BS5467, BS7846 & BS6622 power applications. The range is from 0.6/1kV to 6.35/11kV and available with various jackets including PVC, Low Smoke Halogens and also meet the requirements of IEC 60228 Class 2, IEC 60331 & 60332 Fire Resistance standards and the latest EN smoke and halogen emission standards.
XAT-331 Instrumentation Cables to IEC 60092-376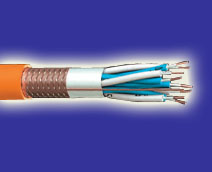 XAT-331 armoured instrumentation marine cables are manufactured in accordance with IEC 60092 and IEC 60331-21 providing circuit integrity to critical circuits on ships and rigs. XAT-U-331 offers a combined braid screen copper armour while the XAT-I includes an additional foil screen around each pair to prevent crosstalk. The cable is extremely flexible and easy to use in confined spaces and through difficult routes.
To open up the XAT331 Data Sheet, please click here

Fire Alarm Standard & Enhanced Cables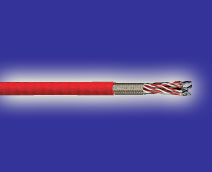 It is now recognized that in some buildings the continuing function or circuit integrity of some cables is essential in providing sufficient time for evacuations. The requirements divide 'soft skin' cables into 2 groups, Standard and Enhanced. The enhanced versions are suitable for installation where evacuation may be delayed, for example in high rise buildings without sprinklers and hospitals. The enhanced group of cables offer a viable alternative to MICC in many application with the benefit of faster installation and easier routing.
To open up the fire alarm cables brochure, please click here.

Modbus Building Control Cables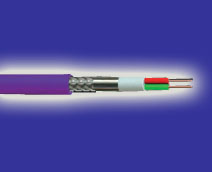 Developed by Modicon, Modbus provides a master/slave communication between intelligent automation devices. Based upon Belden 9841, the Modbus cable has an increased jacket thickness to ensure a correct termination into the Modbus connectors.
To open up the Modbus cables data sheet, please click here.

Marine Single Core Earthing Cables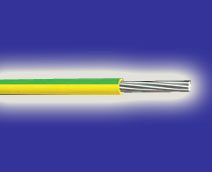 Designed for use on earthing circuits within the ship wiring and marine industry 657 SW4 earthing cables are manufactured to BS 6883 and are double insulated for electrical safety. The outer sheath is colored green/yellow for identification. Tinned stranded copper conductor, EPR insulation, LSHF elastomeric outer sheath.
To open up the Marine Single Core Cables data sheets, please click here.

XAT Instrumentation to IEC 60092-376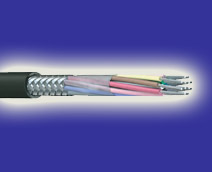 XAT armoured instrumenation marine cables are manufactured in accordance with IEC 60092. Originally designed for ship wiring, they have become popular throughout the petrochemical and process control industries due to their low smoke, low gas generation and increased flame retardant properties. XAT-U offers a combined braid screen copper armour while XAT-I includes an additional foil screen around each pair to prevent crosstalk.
To open up the XAT Intrumentation cable data sheets, please click here.

N2XH XLPE/LSHF Unarmoured Fire Resistant IEC 60331 LSHF Power Cables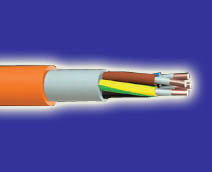 These unarmoured power cables are designed to keep working in the event of a fire, making them ideal for powering emergency evacuation and fire suppression equipment such as fire doors, smoke fans and sprinkler systems. These cables meet the requirements of IEC 60331 to provide circuit integrity for 3 hours at 750 degree C..
To open up the N2XH XLPE/LSHF data sheets, please click here.

NYY PVC Unarmoured Power Cables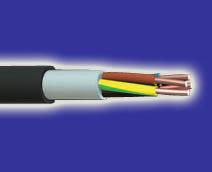 NYY cables are an economical form of power and control wiring where mechanical protection is not required. Used both indoors and outdoors, these cables are suitable for direct burial or through ducts - local regulations permitting. Originating in Germany, they are now popular in many parts of the world where cost, weight and size savings through not having an armour can be attractive.
To open up the NYY PVC cable data sheets, please click here.

Fiber Optic Cables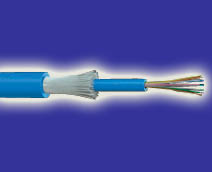 Fiber optic cables provide a high speed method of transmitting large amounts of data over much greater bandwidth than traditional copper cables. The construction of these cables can vary depending on the application and environment. Options include singlemode or multimode transmission in a loose tube or tightly buffered fiber design. These are available with a variety of sheath materials and mechanical armours.
To open up the Fiber Optic cable data sheets, please click here.

BS 6883 Shipwiring Power Cables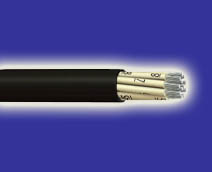 Originally designed for wiring ships, BS 6683 cables have been widely adopted in other marine applications including oil rigs and platforms. The are available in single and multi core versions both unarmoured and with a galvanized steel wire braid armour for mechanical protection. A similar version to BS 6883, BS 7917 is available with the additional feature of fire resistance to IEC 60331.
To open up the BS 6883 cable data sheets, please click here.

Mineral Insulated (MI) Cables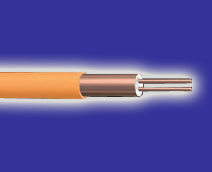 MICC Fire Resistant copper clad cables offer un-paralleled fire performance in the event of an emergency. In their bare copper sheath form, they are completely inert in a fire situation and meet the requirements of the EU Construction Products Directive. MICC provides circuit integrity up to +950 degree C with minimal contribution to fire spread. They are the ultimate fire performance cable for densely populated buildings such as hospitals, airports and office towers. Also widely used in the petrochemical industry for critical safety shut down systems.
To open up the MICC data sheet, please click here.

BS5308 Part 2 Type 1 PVC Cables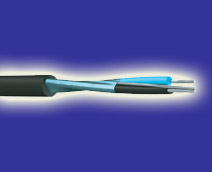 Originally developed for communications and signaling within the process control industry, BS 5308 part 2 cables are now widely used for other industrial applications. The screening combination offers excellent protection from electromagnetic interference. These cables are suitable for fixed installations where there is no risk for mechanical damage.
To open up the BS 5308 Part 2 Type 1 cable brochure, please click here.

BS 5308 Part 1 Type 2 LSHF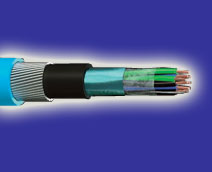 These cables are ideal for use in industrial and commercial applications where smoke/toxic gas release is a problem in the event of a fire and mechanical damage is a threat. Although they were originally developed for industrial instrumentation applications, BS 5308 cables are now used within a wide variety of industries including commercial building management control.
To open up the BS 5308 Part 1 Type 2 data sheets, please click here.

PDF Catalog Link
To the open the complete IEC/European Cable Catalog, please click on the image here.