Source IEx Training Services
Hazloc Training Services including CompEx Modules
Source IEx is pleased to offer the world recognized CompEx series of training/assessment programs at our facility in Spring Texas. Licensed with our business partner Intertek, CompEx is an internationally recognised course and qualification in explosive atmospheres. It provides competency based assessment for personnel working in hazardous locations.
CompEx Ex01-04 Program - 5 day program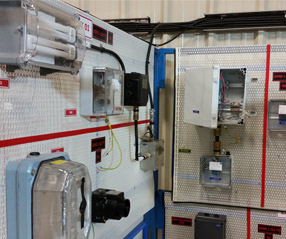 CompEx Ex01-04 is a five day training/assessment program in which candidates will be immersed in both a classroom and lab in learning and putting into practice the installation and inspection of Ex d, Ex e, Ex n and Ex i installations. This program is designed to comply with the requirements of IEC 60079-14 Annex under competency requirements for technicians and operators. Over 55,000 certificates have been issued since 1994 and it is the premier program for operators to understand the key requirements of Ex equipment & standards and understand the safe use of hazardous location equipment in hazardous locations areas around relevant IEC & EN standards.
To open the CompEx Ex 01-04 with pricing and 2017 dates, please click here.

To register for the course, please click here
Introduction to ATEX / IECEx and Introduction to North American Hazloc Standards - 1 day programs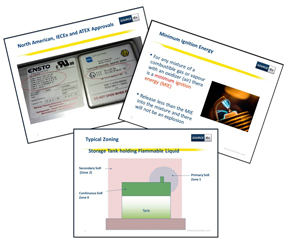 We also offer two separate one day courses, Introduction to ATEX / IECEx and Introduction to North American Haz Area Standards at our facility here in Spring. These one day courses are perfect for engineers, designers, electrical contractors, electrical distributors and project engineers to gain some knowledge on the key areas of the standards and terminology of Ex equipment and requirements. Topics covered include specific standards followed, terminology, review of protection concepts and understanding certifications.
To open the One Day Seminar Brochure, please click here.

To register for either one of the courses, please click here